If you want to choose aluminum coil supplier Turkey, you should first find a reliable business partner. Köprü Metal meets your expectations in this regard very seriously. Moreover, the coil successfully responds to your requests by not compromising on quality. You should also take a closer look at the details to get an answer to what you are wondering about aluminum coil suppliers.
Aluminum is one of the options that can be used in different areas of human life. Especially differences arise at the point of prices of aluminum, the range of use of which is diversifying. One of the biggest reasons for this difference is related to coil suppliers. Thanks to a successful and reliable coil supplier, you can meet your expectations.
Best Aluminum Coil Supplier in Turkey
When choosing an aluminum coil supplier, you want to focus on affordable prices and quality service. Köprü Metal, which is an alternative that makes a difference at this point, does its best to meet your expectations. In addition to the variety of products, it also makes you feel that Turkey is the best thanks to its fast and flawless procurement processes.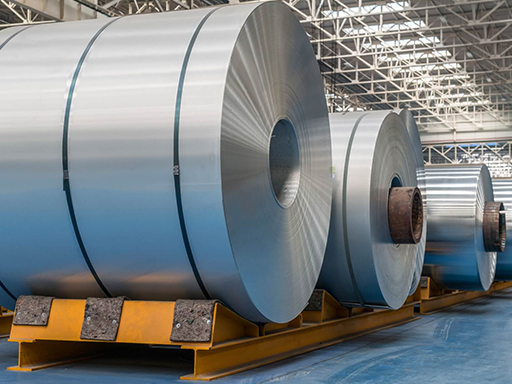 If you are looking for a business partner who makes a difference with their success, all you have to do is contact Köprü Metal. Offering solution-oriented options in procurement processes, Köprü Metal develops a solution that meets your expectations.
Price Advantage for Coil
Thanks to Köprü Metal, which does not neglect to meet your expectations while providing the best solutions for prices, your production processes will be of high quality. Get in touch immediately for prices and much more. Capture quality and high standards thanks to detailed solutions!
Our expert team waiting to help you. You just send us a piece of information about your demand and get support!
Get in Touch
Our aluminum product group includes aluminum coil, aluminum sheet, aluminum plate, aluminum trapezoidal, aluminum profile and aluminum foil products. Our galvanized products include galvanized sheet, galvanized coil, galvanized profile, galvanized strip and galvanized trapeze. Our insulation products include rockwool exterior board, rockwool industrial mattress and glasswool partition board. Our metal processing services include sheet cutting, bending, roll length cutting and slitting, sheet sizing, perforated sheet, laser cutting, anodized coating. As Köprü Metal, you can send an e-mail to info@koprumetal.com for detailed information about our products and services that will meet all your needs and demands, call our phone number +90 216 499 33 37 or contact us on our contact page.