The aluminum profile manufacturer is doing research on Turkey and if you want to know about it, you are at the right address.  If you want to order the most suitable for yourself by examining the aluminum profile products offered by our company in high quality and reliable way, just contact us. So, which of the aluminum profile products can you have through our company? Let's go through all the details together.
Types of Aluminum Profiles
The kinds of the aluminum profile are generally as follows.
Standard aluminum profiles
Slider cover profiles
Rail profiles
Furniture frame profiles
Furniture handle profiles
H profiles
Handle closing profiles
F slats
Base profiles
Square feet and pipes
Door rails
Handle construction profiles
Aluminum hinge
Baseboard
Cable channel
Bitrin and stand profiles
Roller curtain profiles
Body profiles
Ceramic profiles
Glass balcony profiles
Door frame profiles
Shower cabin profiles
Office partition profiles
Flapper, blinds and ventilation profiles,
Handrail profiles
Composite panel and ceramic profiles
Polycarbonate profiles
Aldox series profiles
C60 profiles
Sliding cover series profiles
Curtain wall systems
Mechanism and wicks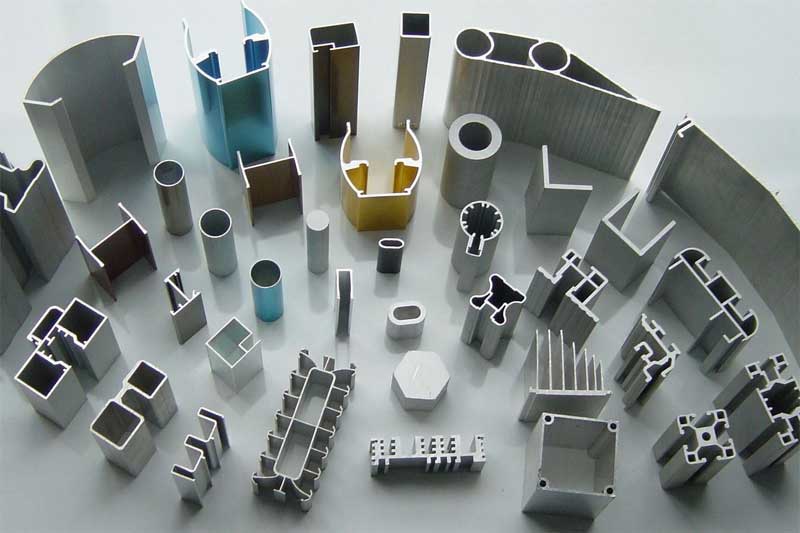 Aluminum profile production is carried out by extrusion companies. Aluminum extrusion companies are in extrusion molds according to the profile to be used. The production processes are carried out in the most professional and high-quality way with the aluminum heated inside the extrusion molds in question. In this way, the aluminum profile is produced by extrusion companies according to the demands from customers.
Professional Aluminum Profile Supplier Turkey
If you want to get aluminum profile service in a professional and high-quality way, you are at the right address. If you want to get detailed information about our products, you can contact us immediately.
Get in Touch
Our aluminum product group includes aluminum coil, aluminum sheet, aluminum plate, aluminum trapezoidal, aluminum profile and aluminum foil products. Our galvanized products include galvanized sheet, galvanized coil, galvanized profile, galvanized strip and galvanized trapeze. Our insulation products include rockwool exterior board, rockwool industrial mattress and glasswool partition board. Our metal processing services include sheet cutting, bending, roll length cutting and slitting, sheet sizing, perforated sheet, laser cutting, anodized coating. As Köprü Metal, you can send an e-mail to info@koprumetal.com for detailed information about our products and services that will meet all your needs and demands, call our phone number +90 216 499 33 37 or contact us on our contact page.