Turkey aluminum coil supplier refers to various companies that produce coils. Our company is a professional and high-quality services company in Köprü Metal. If you also need aluminum coil service, you are at the right address. All you have to do is contact us and get information.
Turkey Aluminum Coil
For many years, aluminum and aluminum coil were used as conductive materials in many branches of Electrical Engineering. It is lighter in the material than copper. So it is cheap and easy to carry. Another advantage is that its price is not subject to fluctuations, as in copper. In 1960 and 1970, there were sharp increases in copper prices all over the world. This led to the introduction of aluminum in many applications where copper was previously used as a standard material. In applications such as domestic electrical installations, transformer coil windings, there was a return to copper again from the late 1990s, when aluminum was found to be less suitable than copper.
A major problem with aluminum use is that its surface quickly oxidizes when prepared for bolted connection. This has led to significant improvements in connection techniques. In aluminum distribution bars that need to be disassembled frequently, screw connections are usually electroplated using silver or tin.
Aluminum coil production is carried out by extrusion companies. Aluminum extrusion companies are in extrusion molds according to the profile to be used. The production processes are carried out in the most professional and high-quality way with the aluminum heated inside the extrusion molds in question. In this way, the aluminum coil is produced by extrusion companies according to the demands of customers.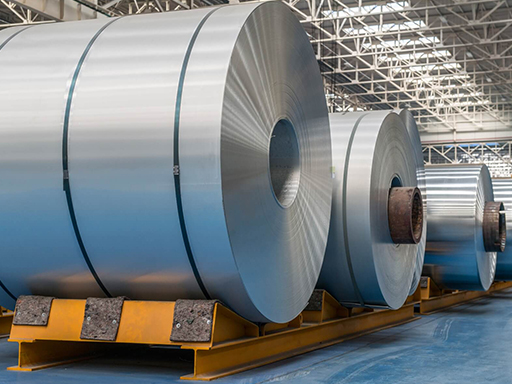 Professional Turkey Aluminum Coil Supplier
You are also at the right address to take advantage of these services in a professional and quality way. Contact us immediately and get perfect service.
Get in Touch
Our aluminum product group includes aluminum coil, aluminum sheet, aluminum plate, aluminum trapezoidal, aluminum profile and aluminum foil products. Our galvanized products include galvanized sheet, galvanized coil, galvanized profile, galvanized strip and galvanized trapeze. Our insulation products include rockwool exterior board, rockwool industrial mattress and glasswool partition board. Our metal processing services include sheet cutting, bending, roll length cutting and slitting, sheet sizing, perforated sheet, laser cutting, anodized coating. As Köprü Metal, you can send an e-mail to info@koprumetal.com for detailed information about our products and services that will meet all your needs and demands, call our phone number +90 216 499 33 37 or contact us on our contact page.