Aluminum coil provider turkey is the company that supplies these products. Köprü Metal is one of the companies in question and provides services in this field in the highest quality and professional way.
Aluminum, as it is known, is a soft nonmetal. After the aluminum coil is made into aluminum Bilet, it is expressed as a drawn state with the desired mold from extrusion.
Aluminum coil production is generally done by extrusion companies. Aluminum extrusion companies make aluminum extrusion die according to the coil you will use. They pass the aluminum billet heated through these molds. Thus, the desired aluminum profile is produced by aluminum extrusion companies.
To avoid corrosion in ambient conditions, the aluminum coil is in a way to close its holes at the micro-level that can come into contact with air, thus making the aluminum coil resistant to corrosion, that is, rust.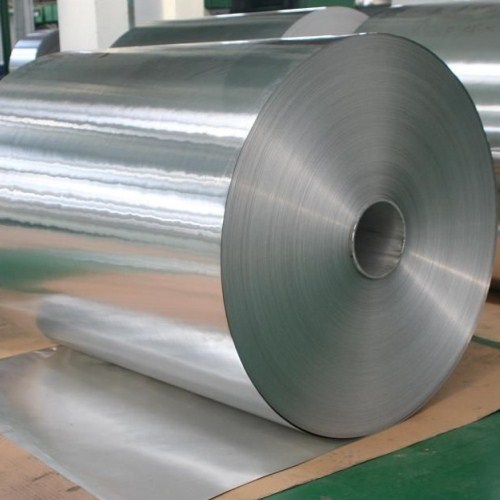 What Is Aluminum Coil?
Aluminum is used in all types of capacitors, from the smallest types to large power capacitors. Foil windings are also suitable for some transformers and coils. Foil thicknesses range in 34 stages from 0.040 mm to 1.2 mm. Copper wire uses 60% of the volume, but aluminum conductors use 90% of the volume, resulting in a better volume factor than the wire-wrapped copper coil. Better volume factors make heating and cooling easier. Rapid radial heat transfer ensures a regular temperature profile. The disadvantage of aluminum is its mechanical durability, which is especially poor in terms of making yellows and connections.
Professional Aluminum Coil Provider Turkey
Are you looking for a professional and quality service in the field of aluminum coil provider turkey? If the answer is yes, you are at the correct address. Offering the best services for you, you can get the best services in this field by contacting our company Köprü Metal.
Get in Touch
Our aluminum product group includes aluminum coil, aluminum sheet, aluminum plate, aluminum trapezoidal, aluminum profile and aluminum foil products. Our galvanized products include galvanized sheet, galvanized coil, galvanized profile, galvanized strip and galvanized trapeze. Our insulation products include rockwool exterior board, rockwool industrial mattress and glasswool partition board. Our metal processing services include sheet cutting, bending, roll length cutting and slitting, sheet sizing, perforated sheet, laser cutting, anodized coating. As Köprü Metal, you can send an e-mail to info@koprumetal.com for detailed information about our products and services that will meet all your needs and demands, call our phone number +90 216 499 33 37 or contact us on our contact page.