Do you want to evaluate one of the best quality alternatives with Turkey aluminum supplier? Then you can catch an option that will solve your expectations with Köprü Metal. As part of the growing aluminum sector in Turkey, we offer you great alternatives.
Aluminum is considered one of the most preferred options in production processes. For this reason, it is essential to use aluminum at almost every production stage. If you also want to find a reliable aluminum manufacturer, you can contact Köprü Metal.
Turkey Aluminium Supplier Alternatives
Are you wondering which Turkey aluminum supplier options are available? Then all you have to do is use the choice in favor of quality. Our company offers you valuable aluminum products from each other, while also offering the privileges of not compromising quality. If you want to choose one of the most successful services, you can decipher our product categories.
Among our aluminum products, there are options that will facilitate your production processes and allow you to choose decency in favor of quality. Turkey aluminum supplier options can be mentioned to buy aluminum with different options of sheet or more.
Turkish Aluminium Supplier
As a brand that has signed successful works on aluminum production in Turkey, we offer you the most ideal alternatives. Moreover, we promise you different product options in order to catch the quality. You can contact us if you want to get details about aluminum. As Köprü Metal, we allow you to use preference in favor of quality. You can reach the best quality options by contacting us. Our company supports you not only in quality but also at reasonable prices.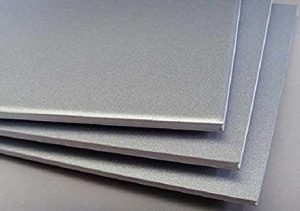 If you are interested in what products Köprü Metal offers, you can contact us and get all the details. Our company supports you without compromising quality.
Get in Touch
Our aluminum product group includes aluminum coil, aluminum sheet, aluminum plate, aluminum trapezoidal, aluminum profile and aluminum foil products. Our galvanized products include galvanized sheet, galvanized coil, galvanized profile, galvanized strip and galvanized trapeze. Our insulation products include rockwool exterior board, rockwool industrial mattress and glasswool partition board. Our metal processing services include sheet cutting, bending, roll length cutting and slitting, sheet sizing, perforated sheet, laser cutting, anodized coating. As Köprü Metal, you can send an e-mail to info@koprumetal.com for detailed information about our products and services that will meet all your needs and demands, call our phone number +90 216 499 33 37 or contact us on our contact page.