Are you looking for a Turkish aluminium profile supplier? Do you want to buy quality products and prefer the most advantageous options in the products you prefer? In this case, Köprü Metal highlights the most suitable options for you. Thanks to Köprü Metal, which both allows you to reach a quality solution and brings perfection together with you, you can buy the aluminium profile products you need.
The Best Turkish Aluminium Profile Supplier
Do you want to buy aluminium products and use them in your production processes? Then all you need to do is to determine a suitable supplier. Because as long as the quality of the products you will buy does not satisfy you, it will hardly be possible for your production process to be at a reasonable level. Then you should know what you should pay attention to about the best Turkish aluminium profile supplier.
If you are going to choose a high-quality and reliable supplier, product variety is important first of all. In addition, you should not ignore that you should prefer the brands that supply the aluminium profiles you request and deliver them to you as soon as possible. Take a look at the most reasonable alternatives thanks to the brands that do not have any problems in the supply processes and deliver the products you want very quickly.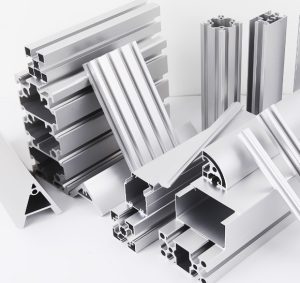 Profile Supplier in Turkey
Do you want to open the door to a perfect process by choosing an aluminium profile supplier in Turkey? In this case, instead of wasting time and wasting your time, you can contact Köprü Metal. We respond to your expectations in the best way with our professional team and quality-oriented solutions. Now is the time to reach the highest quality services for aluminium profile suppliers in Turkey! Let's contact us!
Get in Touch
Our aluminium product group includes aluminium coil, aluminium sheet, aluminium plate, aluminium trapezoidal, aluminium profile and aluminium foil products. Our galvanized products include galvanized sheet, galvanized coil, galvanized profile, galvanized strip and galvanized trapeze. Our insulation products include rockwool exterior board, rockwool industrial mattress and glasswool partition board. Our metal processing services include sheet cutting, bending, roll length cutting and slitting, sheet sizing, perforated sheet, laser cutting, anodized coating. As Köprü Metal, you can send an e-mail to info@koprumetal.com for detailed information about our products and services that will meet all your needs and demands, call our phone number +90 216 499 33 37 or contact us on our contact page