When it comes to sourcing high-quality aluminium sheets in Turkey, finding a reliable supplier is crucial. Whether you're in the construction, automotive, or manufacturing industry, partnering with the right aluminium sheet supplier can make a significant difference in the success of your projects.
A reputable aluminium sheet supplier in Turkey should offer a wide range of options to meet your specific requirements. They should have an extensive inventory of aluminium sheets in various grades, thicknesses, and sizes. Additionally, they should prioritize product quality and provide certifications to ensure compliance with industry standards.
Look for a supplier that is known for their reliability and customer service. They should have a track record of delivering orders on time and providing prompt assistance when needed. Furthermore, consider their experience in the industry and their reputation among clients.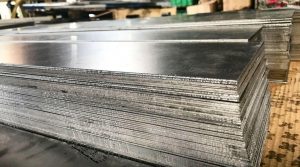 Benefits of Choosing an Aluminium Sheet Supplier in Turkey
Opting for an aluminium sheet supplier in Turkey offers several advantages. Firstly, Turkey has a thriving aluminium industry, known for its advanced manufacturing capabilities and adherence to international quality standards. This means you can expect to receive top-notch aluminium sheets that meet or exceed your expectations.
Choosing a local supplier also comes with logistical benefits. With a supplier based in Turkey, you can reduce shipping costs and lead times, ensuring a more efficient supply chain. Moreover, you can easily communicate with the supplier in your local language, minimizing any potential language barriers.
Another advantage is the competitive pricing offered by Turkish suppliers. Turkey is known for its cost-effective aluminium production, allowing suppliers to offer competitive prices without compromising on quality.
How to Select the Right Aluminium Sheet Supplier in Turkey
Finding the right aluminium sheet supplier in Turkey requires careful consideration. Start by researching and shortlisting several potential suppliers based on their reputation, product range, and customer reviews.
Next, evaluate their manufacturing capabilities, quality control processes, and certifications. Ensure that they comply with international standards such as ISO certifications to guarantee the quality and reliability of their products.
Request samples from your shortlisted suppliers to assess the quality firsthand. This will help you determine if their aluminium sheets meet your specific requirements and specifications.
Additionally, consider their customer service and responsiveness. A reliable supplier should be responsive to your inquiries, provide clear communication, and offer support throughout the ordering process.
Lastly, compare prices and terms from different suppliers to ensure you're getting the best value for your investment.
In conclusion, when searching for an aluminium sheet supplier in Turkey, prioritize reliability, product quality, and customer service. By choosing a reputable supplier, you can access a wide range of high-quality aluminium sheets and benefit from Turkey's competitive pricing and efficient supply chain.
Get in Touch
Our aluminium product group includes aluminium coil, aluminium sheet, aluminium plate, aluminium trapezoidal, aluminium profile and aluminium foil products. Our galvanized products include galvanized sheet, galvanized coil, galvanized profile, galvanized strip and galvanized trapeze. Our insulation products include rockwool exterior board, rockwool industrial mattress and glasswool partition board. Our metal processing services include sheet cutting, bending, roll length cutting and slitting, sheet sizing, perforated sheet, laser cutting, anodized coating. As Köprü Metal, you can send an e-mail to info@koprumetal.com for detailed information about our products and services that will meet all your needs and demands, call our phone number +90 216 499 33 37 or contact us on our contact page