Thanks to aluminium profile supplier Turkey, you can have aluminium products most easily.  The aluminium profile is in the first place among the indispensable materials of the construction dec, the use of which is increasing every day. Aluminium profiles are widely used in fine works performed in the construction industry and in other construction sectors; furniture, automotive, textile, decoration door, and window industry. While steel profiles have been preferred more in the past, aluminium profiles are now preferred more with increasing costs and increasing usage areas in the sector. The types of aluminium profiles that do not look for steel with their cost advantage and quality are also quite durable materials.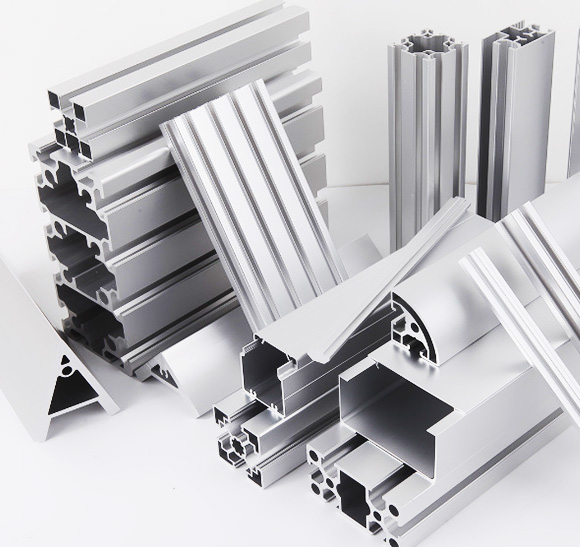 The surface of aluminium profiles is resistant to corrosion because it is coated with protective anodizing, with this feature, grinding, and painting operations are not required in aluminium profile types as in steel construction. Aluminium profiles are also very durable and robust materials against static and dynamic loads.
Aluminium Profile Specifications
Aluminium profiles, which reveal a beautiful image in different shapes and structures, are preferred in many projects due to their durability. Thanks to its stainless structure and its body that can carry heavy loads, it provides confidence in the projects in which it is used. In decoration and space creation projects with quality, aluminium profile types are also very preferred due to the fact that they are healthy materials.
The Most Professional Aluminium Profile Supplier in Turkey
If you are looking for an expert and high-quality company in the field of aluminium, you are at the right address.  Aluminium profile types are produced in different shapes, different sizes with their own precise and perfect structure and are easily used in many different areas of the construction industry. You can also have these products by contacting our company. Come on, the best products are waiting for you.
Get in Touch
Our aluminium product group includes aluminium coil, aluminium sheet, aluminium plate, aluminium trapezoidal, aluminium profile and aluminium foil products. Our galvanized products include galvanized sheet, galvanized coil, galvanized profile, galvanized strip and galvanized trapeze. Our insulation products include rockwool exterior board, rockwool industrial mattress and glasswool partition board. Our metal processing services include sheet cutting, bending, roll length cutting and slitting, sheet sizing, perforated sheet, laser cutting, anodized coating. As Köprü Metal, you can send an e-mail to info@koprumetal.com for detailed information about our products and services that will meet all your needs and demands, call our phone number +90 216 499 33 37 or contact us on our contact page.