When it comes to sourcing aluminium profiles, Turkey stands out as a prominent destination. Choosing the right aluminium profile supplier Turkey is crucial for various industries.
Why Choose an Aluminium Profile Supplier Turkey?
Turkey has established itself as a hub for manufacturing and exporting aluminium profiles. The country's strategic location, skilled workforce, and advanced manufacturing capabilities make it an attractive choice for businesses seeking high-quality aluminium profiles. Working with a supplier in Turkey can offer competitive prices, superior craftsmanship, and efficient delivery to both local and international markets.
Factors to Consider When Selecting a Supplier
Quality and Standards: The chosen aluminium profile supplier should adhere to international quality standards, ensuring that the profiles are durable, reliable, and meet the required specifications.
Customization Options: Look for a supplier that offers customization options. This ensures that the aluminium profiles can be tailored to your specific project needs.
Production Capacity: A supplier with a strong production capacity can accommodate orders of different sizes while maintaining consistency in quality and timely delivery.
Experience and Reputation: Research the supplier's experience and reputation in the industry. Customer reviews and testimonials can provide insights into their reliability and customer satisfaction.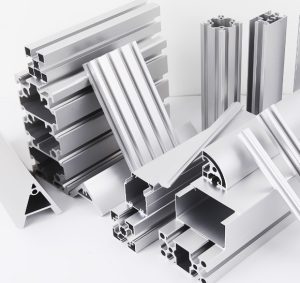 Benefits of Partnering with an Aluminium Profile Supplier Turkey
Partnering with an aluminium profile supplier Turkey offers several advantages:
Quality Assurance: Reputable Turkish suppliers often adhere to stringent quality control processes, ensuring that the aluminium profiles you receive meet high industry standards.
Competitive Pricing: Turkey's cost-effective production methods can result in competitive pricing without compromising on quality.
Diverse Product Range: Turkish suppliers often offer a wide range of aluminium profiles, catering to various industries and applications.
How to Choose the Ideal Aluminium Profile Supplier in Turkey
Choosing the ideal aluminium profile supplier Turkey involves careful consideration:
Research and Verification: Thoroughly research potential suppliers, verify their certifications, and assess their previous projects.
Quality Checks: Request samples and conduct quality checks to ensure that the aluminium profiles meet your expectations.
Communication and Collaboration: Choose a supplier that communicates effectively and is open to collaboration. A responsive supplier can address your concerns and requirements promptly.
Partnering with a reliable aluminium profile supplier Turkey can provide numerous benefits. The country's manufacturing capabilities, competitive pricing, and commitment to quality make it an attractive destination for sourcing aluminium profiles. By considering key factors and conducting thorough research, you can select a supplier that meets your project's needs and contributes to your success.
Get in Touch
Our aluminium product group includes aluminium coil, aluminium sheet, aluminium plate, aluminium trapezoidal, aluminium profile and aluminium foil products. Our galvanized products include galvanized sheet, galvanized coil, galvanized profile, galvanized strip and galvanized trapeze. Our insulation products include rockwool exterior board, rockwool industrial mattress and glasswool partition board. Our metal processing services include sheet cutting, bending, roll length cutting and slitting, sheet sizing, perforated sheet, laser cutting, anodized coating. As Köprü Metal, you can send an e-mail to info@koprumetal.com for detailed information about our products and services that will meet all your needs and demands, call our phone number +90 216 499 33 37 or contact us on our contact page