A unique experience awaits you with our company, which provides professional service with aluminium coil distributor Turkey. Aluminum coil refers to the roll materials produced from the element aluminum. Aluminum coils have various uses and can come up with different properties. Rolls made of aluminum, which is found in nature as a bauxite ore, ensure the satisfaction of various needs of individuals. Aluminum, which is one of the most abundant elements in the world, attracts attention with its properties and provides advantages to individuals.
Specifications of Aluminium Coil
Pure aluminum is a metal that has a soft property. But its alloys have a strength of 15 times that of its pure form. The weight of aluminum is about 1 in 3 of copper and steel in general. Aluminum coils, which are a lightweight product, are easily malleable, and therefore the machine also has easily machinable properties. Having a high corrosion resistance, the aluminum element does not have a magnetic and toxic structure.
Since aluminum is an environmentally friendly metal, aluminum rolls also offer an extremely environmentally friendly and healthy environment. With its recyclable structure, it is possible to recycle aluminum forever. For the energy used for recycling to be obtained, 5% of the energy must be used.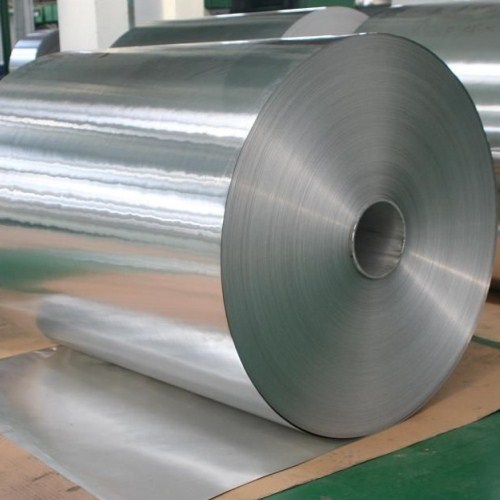 Areas of Use of Aluminum Coils
The automotive industry accounts for almost thirty percent of the use of aluminum. The demand for aluminum coils from automotive manufacturers is extremely high. After forming at an automotive manufacturing plant or other operation, aluminum can be painted, embossed, or rolled, depending on the intended use.
Top Quality Aluminium Coil Distributor in Turkey
If you are going to use aluminum coils for different purposes in various fields and you need this product, you are at the right address. You can immediately reach the aluminum dec that are among the products offered by our company in the most high quality and professional way. All you need to do is to contact us and get detailed information about our products.
Get in Touch
Our aluminum product group includes aluminum coil, aluminum sheet, aluminum plate, aluminum trapezoidal, aluminum profile and aluminum foil products. Our galvanized products include galvanized sheet, galvanized coil, galvanized profile, galvanized strip and galvanized trapeze. Our insulation products include rockwool exterior board, rockwool industrial mattress and glasswool partition board. Our metal processing services include sheet cutting, bending, roll length cutting and slitting, sheet sizing, perforated sheet, laser cutting, anodized coating. As Köprü Metal, you can send an e-mail to info@koprumetal.com for detailed information about our products and services that will meet all your needs and demands, call our phone number +90 216 499 33 37 or contact us on our contact page.